New stock has begun to arrive for the autumn planting season! Native trees, ornamental trees, and fruit trees are all looking great in the September sunshine.
Fruit trees now in stock include apples, pears, plums and trained fruit - ready for planting once conditions are right (just not in a heatwave if we get one!). Growing your own fruit has never been more popular.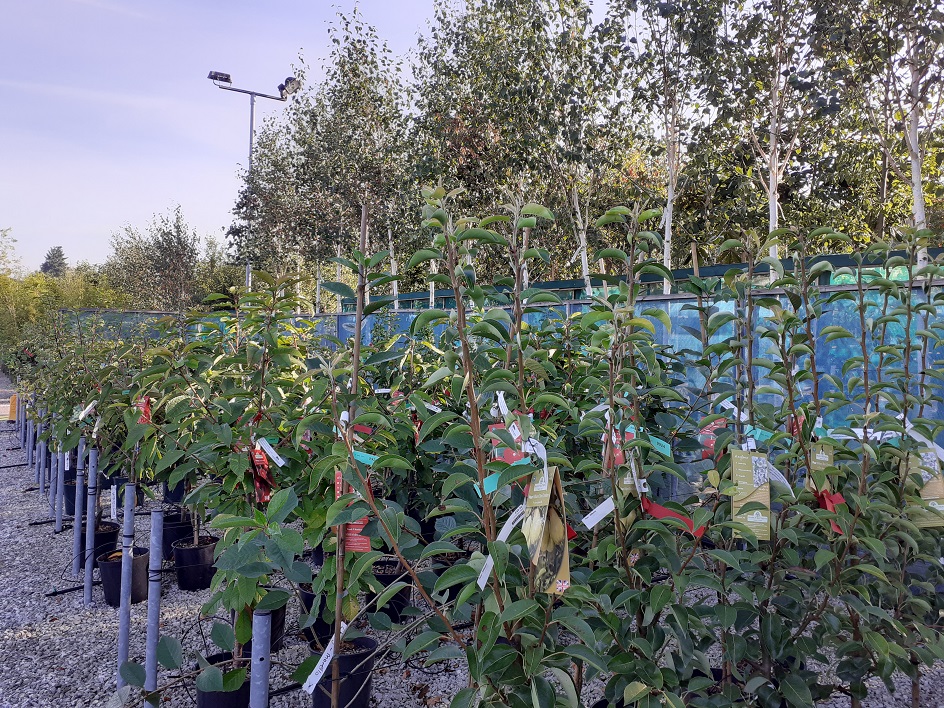 Fan trained fruit include plums and cherries (espalier include apples and pears) -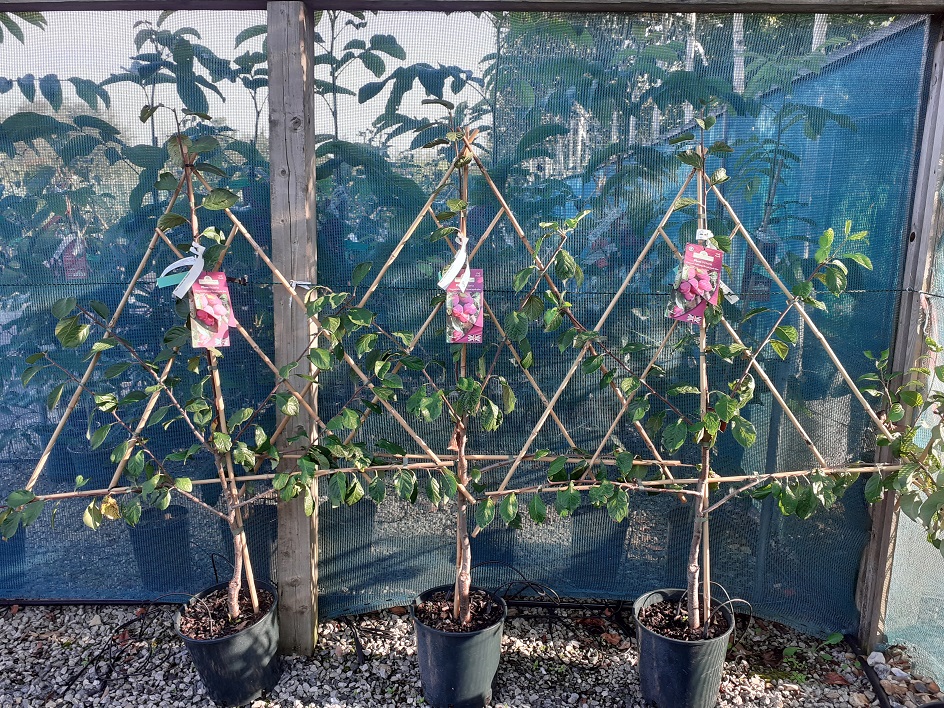 We are well stocked with both native and ornamental small trees in the 150-175cm range - birch trees are always a favourite!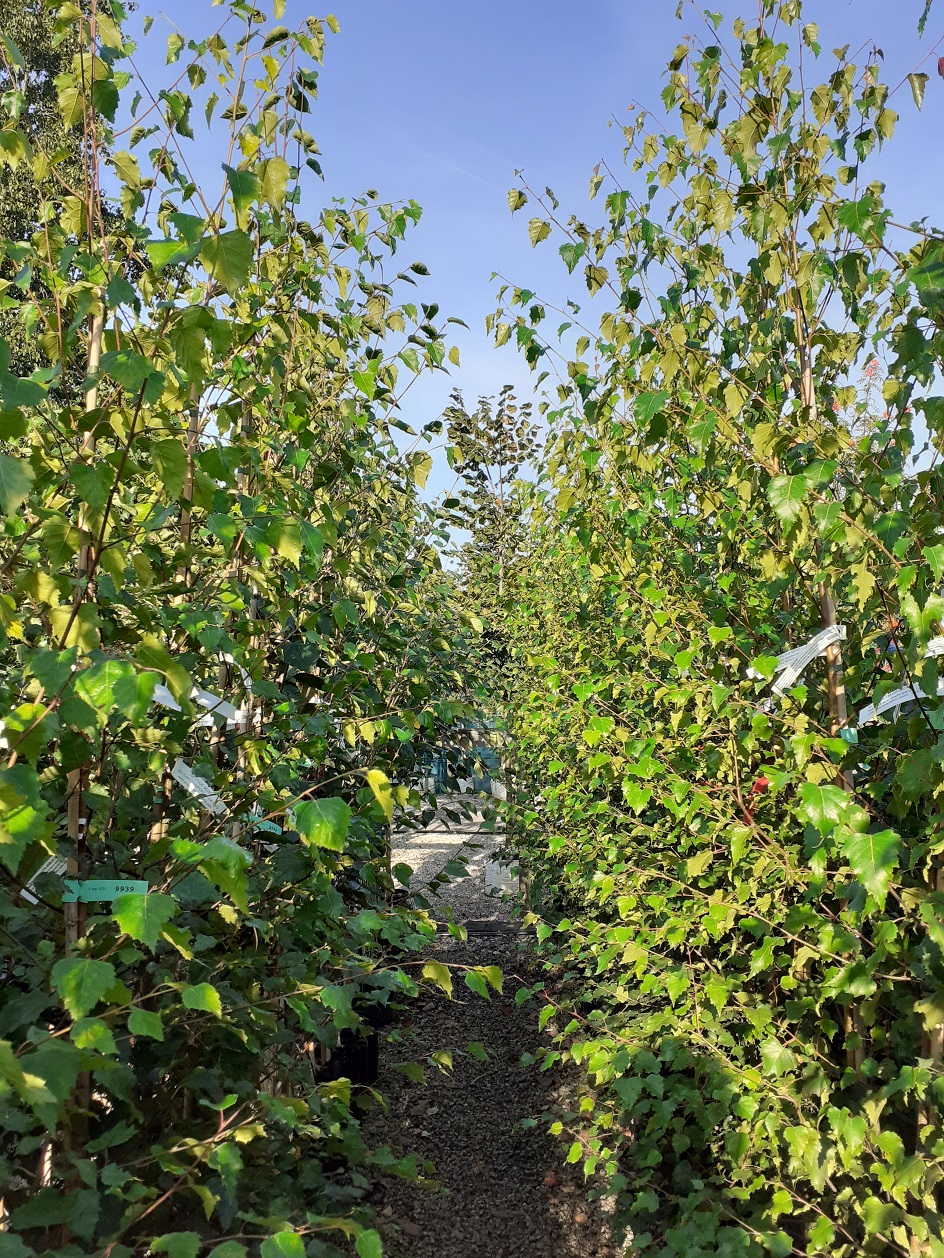 We have some of our new stock of large specimen trees - including stunning Himalayan Birch - with more to come in during the autumn.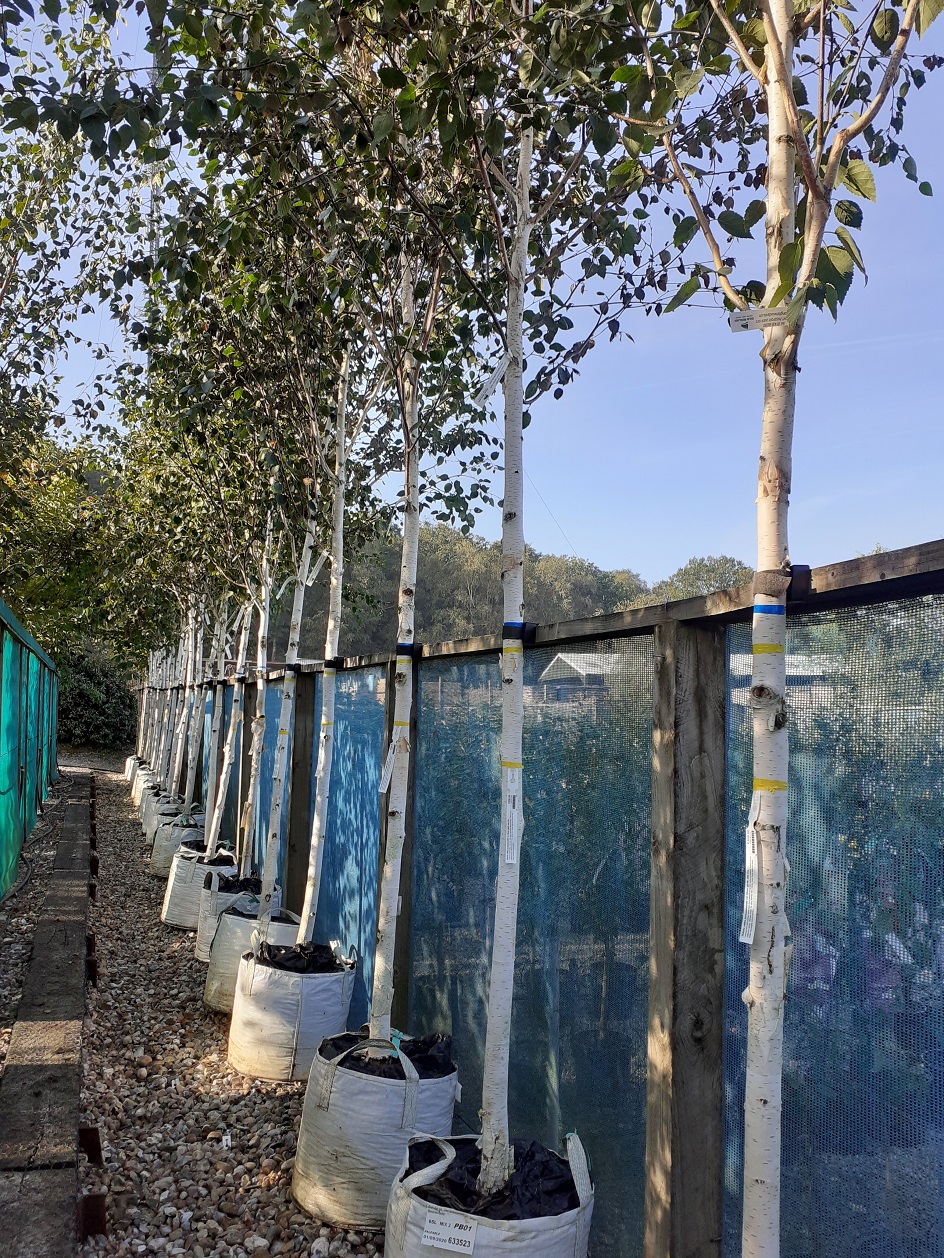 Other specimens arriving include the ornamental cherries and crab apples - including the burgundy leaved Malus toringo Scarlet and Prunus Royal Burgundy -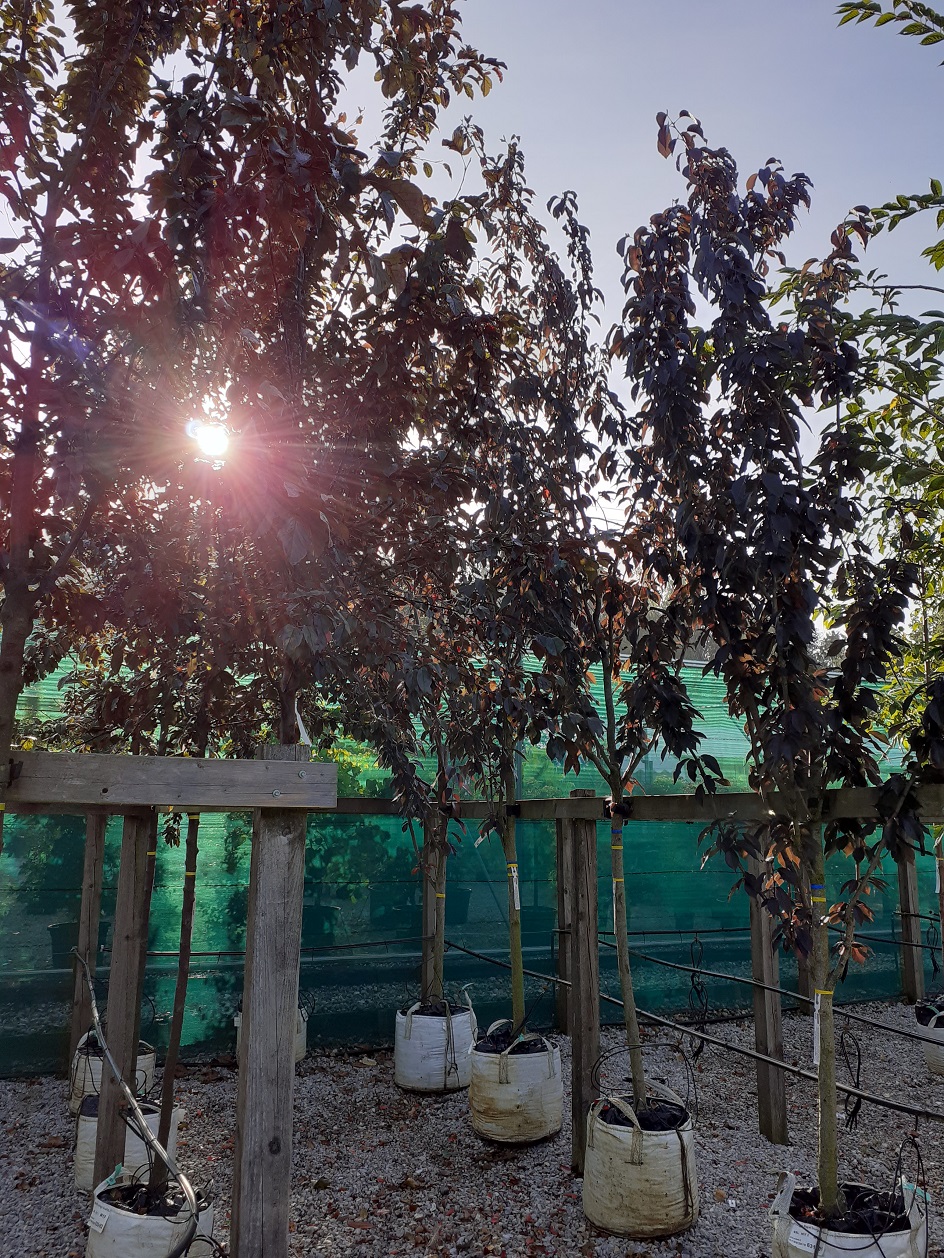 If you are looking for a particular tree please do telephone prior to visiting to make sure it is in stock.
Shrubs and hedge plants will be in stock later in September and we will let you know when they arrive!
Happy planning and autumn planting.
Telephone, email or visit for advice and we look forward to seeing you in the nursery.