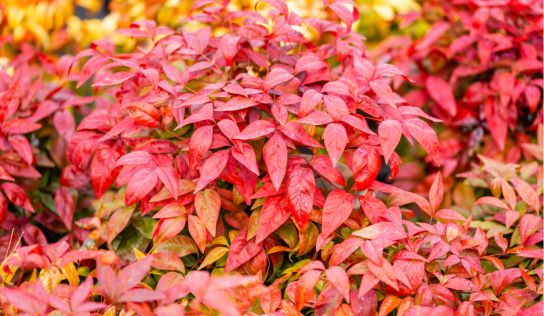 Shrubs for the garden and for the wider landscape. These are popular shrubs that are found in many different types of outdoor spaces. Choose from a large variety that come in large sizes for instant effect.
Also available are aromatic plants such as fragrant lavender, rosemary and thyme varieties. English Woodlands stock bamboos which can be very useful for screening and for architectural structure. There is also a wide choice of Rhododendrons and Azaleas in a choice of beautiful flower colours. Please note that these are not suitable for chalk soils.
A selection of topiary plants is also offered and these come in a range of shapes and sizes. All are grown in containers and can be planted at any time of the year.
If you have a particular enquiry or are looking for a specific type of shrub please get in touch with our team to discuss the availability and dimensions. We would also be happy to help you choose and advise on the best planting conditions.