 Season of mellow fruitfulness - autumn is a fabulous time of year, not only because it is ideal tree planting time - but for foliage colour and berries!
Deciduous trees start to change with the cooler temperatures and shorter day lengths and produce a rainbow of colour from pale yellow, through orange to fiery reds.
Some of the best trees include Acers, Liquidambar, Nyssa sylvatica, Ornamental hawthorns, Rowans ...shrubs include spindle, Nandina and Guelder Rose, one of the best climbers for autumn colour is Virginia creeper Parthenocissus quinquefolia.
Autumn is a time for fruits and berries too, crab apples have a variety of colourful fruits, hawthorns and rowans can have red, yellow or white berries and the shrub Callicarpa wows with purple berries. Pyracantha berries make this a wonderful wall shrub and the birds love the berries too.
So many beautiful trees, shrubs and climbers to see at the moment. Here is just a selection, come and visit for more inspiration.
Acers - Quercus palustris -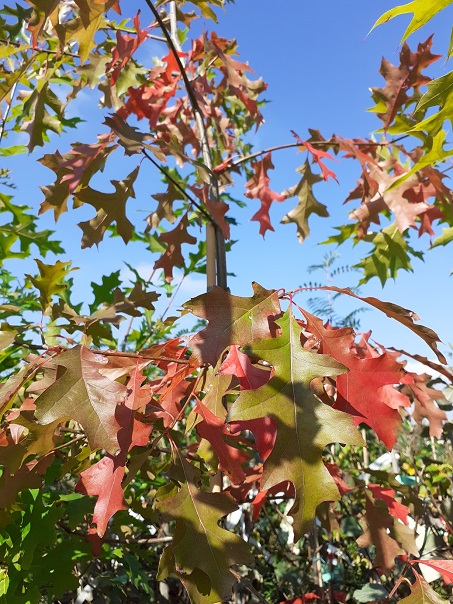 Liquidambar -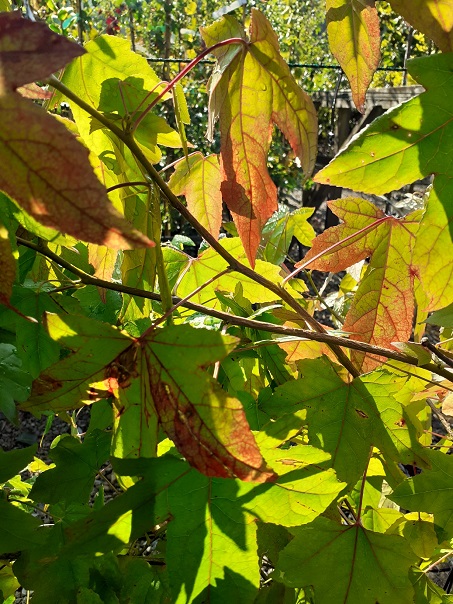 Ornamental hawthorn -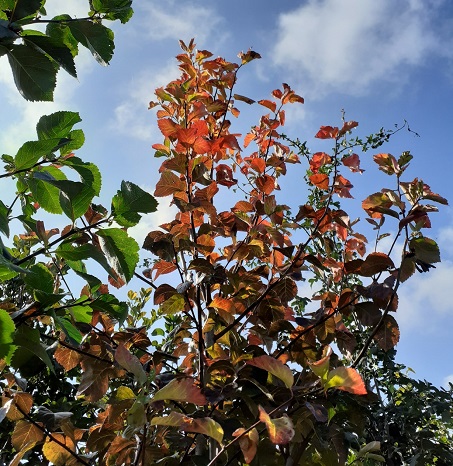 Cornus - flowering dogwood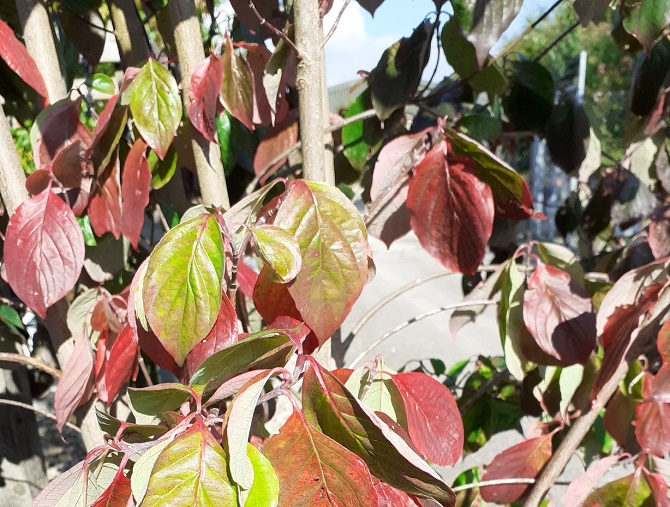 and just a couple of mouth watering shrubs that have such colourful berries - Pyracantha and Callicarpa - what beauties!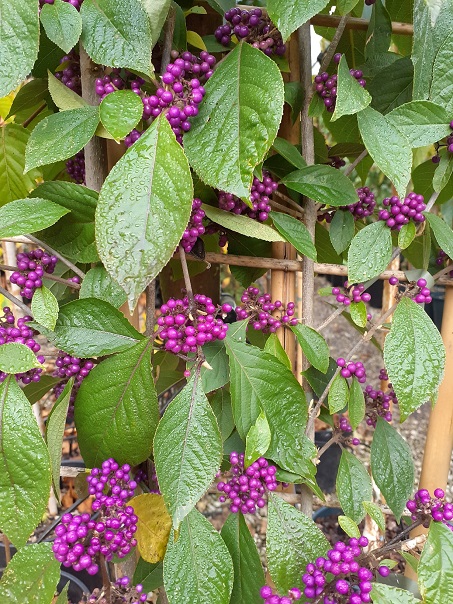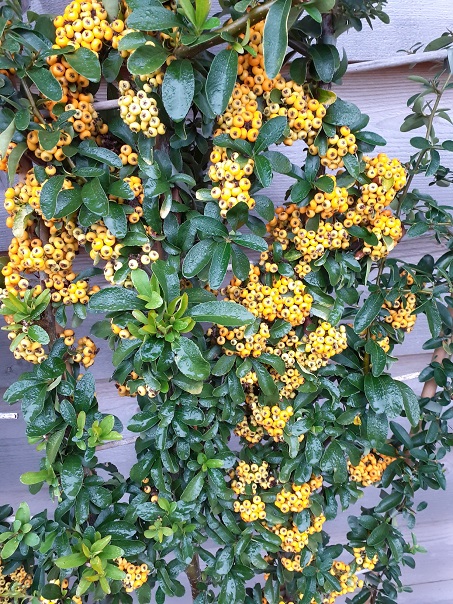 Come and visit us from Monday to Saturday or contact us for more information.