Important advice for those who have planted trees and shrubs
English Woodlands is delighted to have experienced some recent rain here at the nursery in Cross in Hand, East Sussex. However, this hasn't compensated for the exceptionally dry winter and early spring this year. We would like to remind all our customers not to neglect their newly planted trees and shrubs. If you planted these a year ago or less, they will still need your care and attention if they are to reach their full potential.
Our advice to you is to water your new plants thoroughly on a regular basis. This is far better than sprinkling water little and often. The roots need to have a good soaking if they are to form a secure anchor under the soil. Take care not to flood all the nutrients from the soil, however.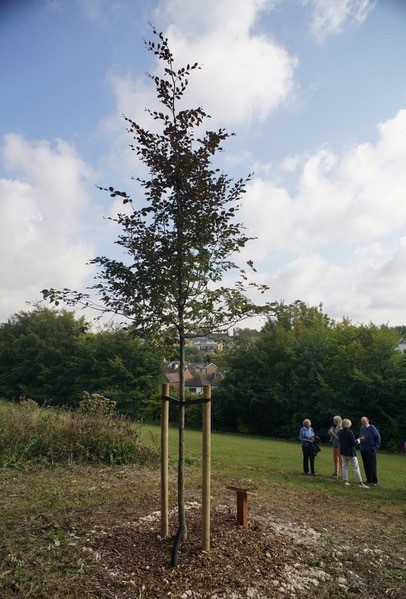 This is important in a private garden, but also within the public realm. If, for example, you have Planted a Tree for the Jubilee, don't forget to water it regularly both this year and into next! It's too easy to assume that somebody else has taken control. Carrying water into a public area is not always easy, but it's vital.
Plant Healthy Status
Here at English Woodlands we are proud of our attention to detail and the health of our plants is paramount. We always aim to supply great quality plants and we maintain strict vigilence in light of the fact that there is increasing threat from pests and diseases.
We are delighted, therefore, to have, once again, been awarded our 'Plant Healthy' certification. This is an industry scheme which is independently audited. It is designed to improve and recognise good biosecurity practice in the UK horticultural industry.
To counter the threat from plant pests, Defra's Plant Biosecurity Strategy for Great Britain implemented certification schemes to improve biosecurity in the UK horticultural sector. The scheme aims:-
To make it easy to identify businesses or organisations that trade and grow plants to a high plant health and biosecurity standard.
Reduce the risk of introducing / spreading destructive plant pests via plant supply chains.
Protect the horticulture industry, other cultivated plants and natural habitats.


English Woodlands is always pleased to offer expert advice. Please do get in touch by phoning 01435 862 992 or complete a Contact Form on the website.